Hi! Thanks for stopping by. Welcome to my stop on the Blog Tour hosted by Sage's Blog Tours for Nola Decker's new Young Adult Sci-Fi book, Outshine. Hope you enjoy!
Title: Outshine
Author: Nola Decker
Format: eBook
Kindly provided by Tour Company and Author
My rating: 3 / 5
Pages: 327

When agoraphobic Gabe and his outgoing nemesis Jessa go on a moonlit road trip to locate Gabe's missing brother, the two teens discover they are both hiding unnatural abilities: Gabe is a living lie detector and Jessa is a kick-ass powerhouse pretending to be a delicate diva.

Gabe's sole reason for searching for Watts, his overbearing younger brother, is to clear his own name: he's been framed for Watts' alleged murder. Jessa is after Watts because she is, well, after him.

They find him with Deacon, the twisted eugenicist responsible for their unusual powers. He encourages them to stay and join his "Family" where they'll be able to live openly as the genetically-modified freaks that they are. When Jessa and Gabe uncover the truth about Deacon's past--and what he wants for the future--they band together to stop him. Watts, however, might have other plans . . .


Meet the Author, Nola Decker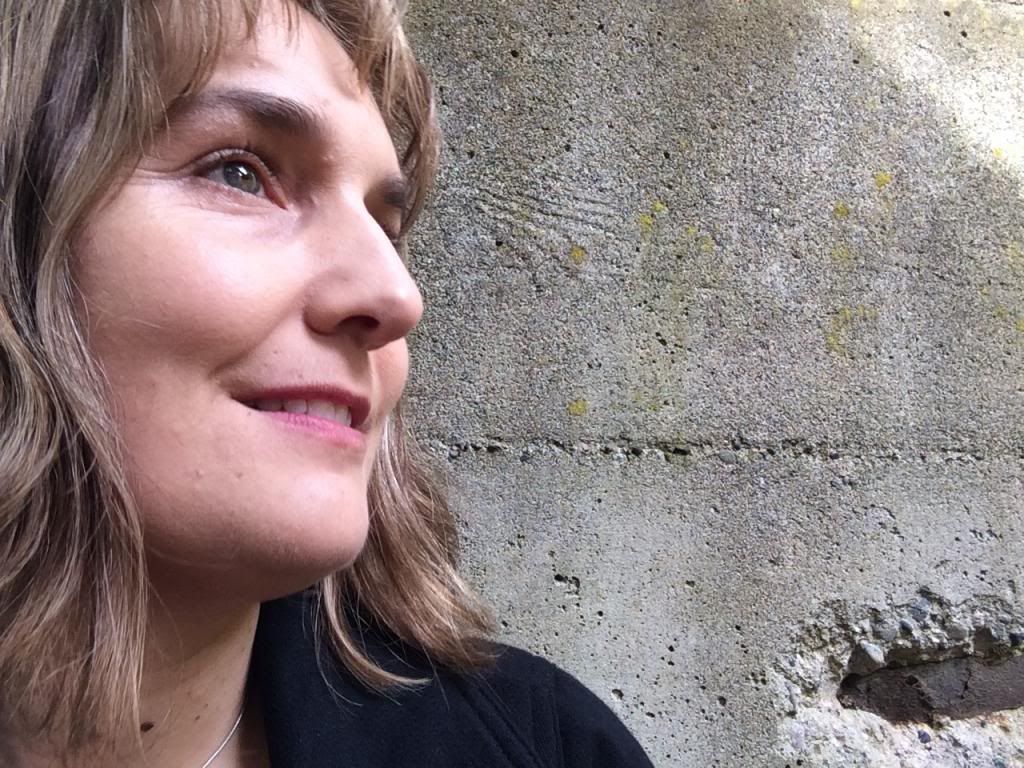 Nola Decker is the only writer in Seattle who doesn't drink coffee. She makes up for her happy and healthy childhood by writing stories in which terrible things happen to young people. She loves salted caramel anything and Fridays.
My Thoughts
Outshine follows the story of Gabe and Jessa, two teenagers who have known of each other their whole lives, but float in different circles. Gabe is a walking lie-detector, who suffers from severe headaches and becomes ill whenever someone lies to him, or lies about anything. Jessa, on the other hand, is a walking lie. She has created the perfect, pretty, popular girl image to hide her true abilities: extreme strength, speed and fearlessness.
When Gabe's younger brother - Watts - goes missing, this isn't seen as a bad thing to Gabe. He has to endure endless torment from Watts every day, so he thinks that his life might actually be pretty nice with his brother out of the way, even though he feels incredibly guilty for feeling this way. This attitude doesn't scream "innocence", and suspicion mounts that Gabe has something to do with his brother's disappearance. Jessa just wants Watts all to herself, and she is determined to find him. The first person she turns to is Gabe, and this is where their adventure begins…
Initially when I started reading, I wasn't sure if I was going to connect with the characters as much as I would like. I'm so glad I was proved wrong! Jessa and Gabe became the highlights of the book for me. Each chapter has an alternating point-of-view, switching between Gabe and Jessa's narratives. Both Gabe and Jessa have quite distinctive 'voices' which is awesome to see. There was some backtracking between the POV's in the first couple of chapters, and this is a little pet-hate of mine. Thankfully it was limited to only a couple occasions and I could easily overlook it once the story started to pick up pace.
Such a big positive was the slow building relationship between Gabe and Jessa. They don't like each other at all when the story begins, and it would have been so strange and completely out of character if they became instant friends. I thought the way they interacted and learned to trust each other over the course of the book was realistically handled and believable.
I really enjoyed the first three-quarters or so of the book. The last quarter and ending became quite disjointed, and I didn't find myself as invested as I was in the beginning. If I'm honest, I don't really buy into the reasons why the teens are "genetic-freaks," but that's just me. I'm unsure if there will be a sequel, but from the way the book ends, I suspect there might be. Overall, Outshine was an enjoyable Sci-fi/Superhero read.