Waiting On Wednesday is a weekly event, hosted by Breaking the Spine, that spotlights upcoming releases that we're eagerly anticipating.
Resistance is book four in the Night School series, and words can't express how much I need this book! This series is completely unique, as I have not got a single clue about what is going on. I'm completely in the dark, three books into the series. It doesn't happen often or at all really, and I love it!
Night School: Resistance by C.J. Daugherty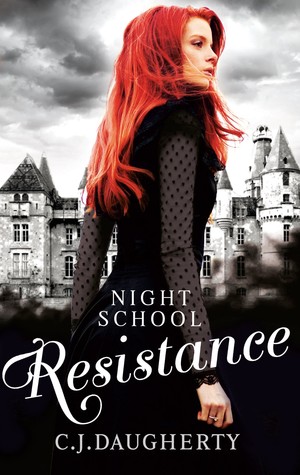 Expected publication: June 5th 2014
Genres: Young Adult, Mystery, Suspense
Know your enemy.

After months on the run, Allie returns to Cimmeria Academy to find the school in turmoil. The atmosphere is thick with danger. Overshadowing it all is Nathaniel. He is close – very close – to getting everything he wants.

A secret civil war is tearing the British political elite apart. And Allie's family is in the thick of it. Both sides want her. She knows Nathaniel will take her by any means necessary. But she is determined to fight him to the end.

Her friends are ready to stand by her – even to die for her. But if anything happens to them she won't be able to live with herself.

The fightback starts here. Everything is at stake now. The winner takes all…

-- Synopsis as seen on C.J. Daugherty's website.
What books can't you wait to read? Leave a link to your WoW, or to your blog :)