Teaser Tuesdays is a weekly bookish meme, hosted by MizB of Should Be Reading. Anyone can play along! Just do the following:

• Grab your current read
• Open to a random page
• Share two (2) "teaser" sentences from somewhere on that page
• BE CAREFUL NOT TO INCLUDE SPOILERS! (make sure that what you share doesn't give too much away! You don't want to ruin the book for others!)
• Share the title & author, too, so that other TT participants can add the book to their TBR Lists if they like your teasers!

My Teaser: Crown of Midnight by Sarah J. Maas
It was a freedom that she was still working for, because even though she'd tasted it only for a heartbeat, it had been the most exquisite heartbeat she'd ever experienced.

She took a steadying breath and looked him in the eye. It was time.

"The king sent me to kill you."


-- Crown of Midnight, page 83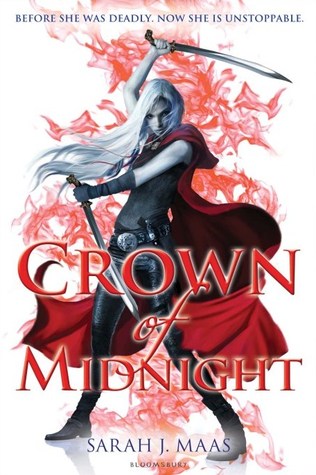 Title: Crown of Midnight by Sarah J. Maas
Series: Throne of Glass, #2


Crowned by Evil.
Bound by Duty.
Divided by Love.




Celaena Sardothien, royal assassin, is the King of Adarlan's deadliest weapon. She must win her freedom through his enemies' blood - but she cannot bear to kill for the crown. And every death Celaena fakes, every lie she tells, put those she loves at risk.


Torn between her two protectors - a captain and a prince - and battling a dark force far greater than the king, Celaena must decide what she will fight for: her liberty, her heart or the fate of a kingdom...



-- As seen on Goodreads
What do you think? Have you read the Throne of Glass books and what are you reading this week?
Leave a link to your post so I can stop by, or tell us in the comments, Happy Reading!