Can you believe it's the 1st of August tomorrow? This year is flying by so freakishly fast, but a new month also brings new book releases!
My Most Anticipated August Releases
The Dead House by Dawn Kurtagich – August 6th
(Releases September 15th in the US ** )
Reawakened by Colleen Houck – August 11th
The Creeping by Alexandra Sirowy – August 18th
My scary story addiction is set to continue as both The Dead House and The Creeping are a blend of horror and mystery/thriller. They sound so amazingly creepy, and hopefully I'll get to read both soon. You might be able to tell from the cover that Reawakened is based on Ancient Egyptian mythology. I love mythology, Ancient Egyptian mythology in particular, and I can't wait to try Reawakened.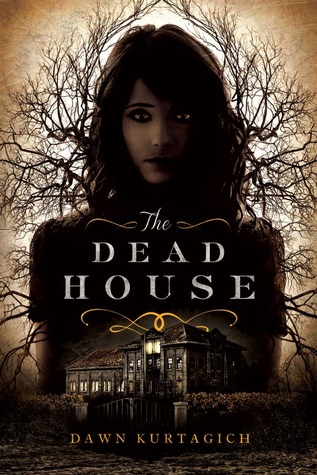 ** This is the US cover for The Dead House, definitely keep an eye out for it.
Other August Releases to Look For
August 4th
Ghostlight by Sonia Gensler // Of Dreams and Rust by Sarah Fine
// What You Left Behind by Jessica Verdi
August 11th
Black-Eyed Susans by Julia Heaberlin // The Moment of Letting Go by J.A. Redmerski
The Uninvited by Cat Winters
August 15th
Defects by Sarah Nofkee
August 18th
The Accident Season by Moira Fowley-Doyle // Court of Fives by Kate Elliott
A History of Glitter and Blood by Hannah Moskowitz
August 25th
Cage of Deceit by Jennifer Anne Davis // Mechanica by Betsy Cornwell
Legacy of Kings by Eleanor Herman
Thanks for stopping by, and happy reading!