Back in January I wrote a list of blogging New-Year's resolutions for 2015, and since half the year has decided to disappear already, I thought it would be a good time check in with how I'm doing.
Blog Re-Design - Done!
The first thing I wanted to tackle in 2015 was a blog redesign, and I got this goal completed in January! I'm still happy with it, and I don't have any desire to change it… yet.
Read 100 Books in 2015 – Half done… Kinda?
Yeah… well, now we begin the slippery decent into failure. I recently chopped 20 books off my Goodreads yearly goal total, and my new goal is 80 books for the year. I've read 45 books so far, and I feel reading 80 is a more manageable goal without putting unnecessary extra pressure on my shoulders. Reading = Fun-Not-Stress is a slogan I need to remember! But… if I manage to read 80 books by, say, the end of October / beginning of November… then all bets are off and I'm going for 100!
Challenges – Well… I'm making progress. That counts, right?
I've joined five reading challenges this year: the Goodreads yearly challenge I mentioned above, the Fairytale Retelling Challenge, the Re-Read Challenge, the 2015 New Releases Challenge, and most recently, The Dystopia Reading Challenge. Some of these challenges are progressing better than others!
0/10 Rereads
3/10 Retellings
13/16 New Releases
2/7 Dystopians
I'm almost done with the New Releases Challenge, so I'll keep going and see what level I'll reach by the end of December. In complete contrast, I haven't even started the Re-Read Challenge yet! Hopefully I'll get some re-reading in over the next couple of months. 10 books worth of re-reading, to be specific!
Find a Blogging/Life Balance – Hahahahaha!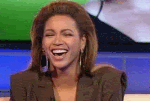 Oh, how innocent! How naive! If I ever manage this, I'll have found the Holy Grail!
Memes and Blog Scheduling – We're getting there!
I have cut back on WoW posts, sort of. But… here's the thing. I enjoy taking part in Waiting on Wednesday and Top Ten Tuesday, and I don't really want to give them up. I like that I don't have to join in every week, but if I have a newly discovered book to share, or if the TTT topic is interesting, I love taking part!
Both a lack of spare time and some family issues have been keeping me away from blogging in general for the past few months, so my usual blogging and reading routine has gone completely out the window. In January, I hoped to post 4-5 times a week. Honestly, I think a more realistic target is around 3 posts, and occasionally 4, at least for the time being until my free time is purely mine again.
I think I'll tack on a new goal here: Schedule posts as far in advance as I can. I've come to realise that it's vital to have a back-up blogging plan if and when something unexpected occurs. I didn't have one, and it's come back to bite me in the arse when something unexpected HAS occurred. I'm debating taking a week off from posting new content and concentrating on creating an eight or nine post buffer just in case I have to disappear for a few days unexpectedly… but we'll see how things go! I don't want to do this, but if I do feel completely swamped I might have to.
Finish Some Series I've Started – Oh boy…
This is another one where I'm not making much progress! Let's see… I completed the last book in the Splintered series by A.G. Howard in January, but there is a new book of novellas due out in December. Umm… so technically, I've finished the trilogy? And I completed both the Penryn and the End of Days trilogy by Susan Ee and the Night School series by C.J. Daugherty. Oh, and the Loop duology by Karen Akins. So, it's 4. I've completed 4 series. This isn't good. Now I'm kind of scared to count how many new series I've started since January…
OK! Curiosity got the better of me… I've started 16 new series this year. And it's only July! And I have dozens of Book 1's sitting on my TBR shelves upstairs… *Gulp!* I think it's official: I'm a series addict!
I suppose my progress hasn't been *too* bad. ( … #denial) If I can make some progress on scheduling posts in advance, read more, and really get back into the bookish community properly by the end of 2015, I'll call it a success. I feel my passion for blogging has taken a dip in recent months, and if posting a little less means I can recapture it, then that's what I'm willing to do.
Thanks for stopping by, and happy reading!