Top Ten Tuesday is a weekly meme run by The Broke and the Bookish. This week, the topic is our Top Ten Books We've Read So Far This Year.
I've read 57 books so far this year. That's a heck of a lot, and about eight or nine more than I read this time last year. I wish all of those were books I loved, but they can't all be favourites. Only sixteen out of those fifty-seven I'd consider to be books I loved. I'm not sure if I'm being becoming incredibly picky, or if I'm losing my ability to choose books I'll like!
I tried to put these in order, and this is the final ten I've come up with. I've switched it around four times already, so it's not necessarily set in stone!
10. The Lost Girl

by Sangu Mandanna
I feel this tenth spot could have gone to at least three other books as well as The Lost Girl. I chose it as it's probably the least known of the ones I could have picked. I really enjoyed The Lost Girl; the writing was really good and so enjoyable to read, but the characters definitely made the book for me. Definitely give it a go.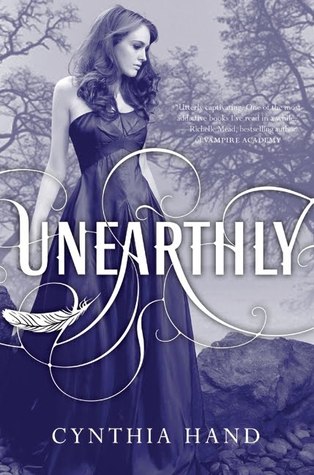 9. Unearthly

by Cynthia Hand
I had a shaky start with Unearthly. It took me a while to connect properly with the characters, but in the end everything clicked and I ended up really enjoying the book.
8. Life Eternal

by Yvonne Woon
Life Eternal is book two in the Dead Beautiful trilogy. The first book I was on the fence about. Life Eternal completely blew me away! It was so much better, and made reading the first book seem worth it after all.
7. Little Beach Street Bakery

by Jenny Colgan
This is another book I've finished only recently. I love it. My review can probably sum it up better than I can here.
6. The Loveliest Chocolate Shop in Paris

by Jenny Colgan
This was the first Jenny Colgan book I read, and I adored it. I really think she managed to capture Paris so perfectly. And the chocolate! Let's not forget the chocolate ;)
5. Amy & Roger's Epic Detour

by Morgan Matson
I love road-trip books, and this one reads almost like a scrap-book with maps, playlists, pictures and receipts scattered here and there.
4. Ashes to Ashes

by Karina Halle
I absolutely adore the Experiment in Terror series, and in Ashes to Ashes Perry and Dex were back to themselves again. I ❤ this series so much! If you haven't fallen for Dex before, you definitely will in this book…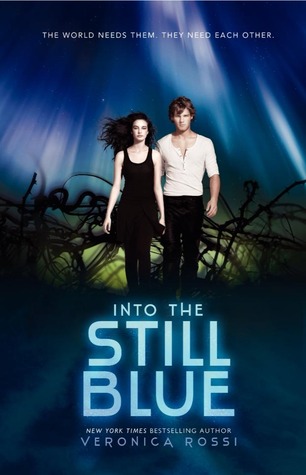 3. Into the Still Blue

by Veronica Rossi
This is the last book in the Under the Never Sky trilogy, and it was a really fitting ending to an amazing series. I loved the first two so much, it was a very tall order for Into the Still Blue to overshadow both of them. It matched them, and Roar, gotta love Roar!
2. Love, In English

by Karina Halle
Love, In English is the only book I've experienced the full range of emotions this year. All. The. Feels! I haven't cried – ok, more like inconsolable sobbing – when I was reading a book since Forbidden. Granted, they are two COMPLETELY different books and endings, but that was the last time I remember crying so much.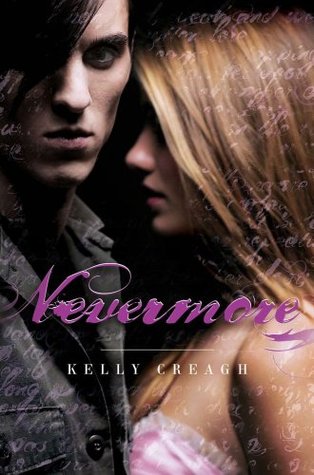 1. Nevermore

by Kelly Creagh
I wasn't sure what to expect going in to read Nevermore, but it completely blew me away! The atmosphere is so amazing; it's like a creepy fog slowly overshadows the book a little more on each page. It's incredibly done! And Varen. How could I forget Varen! Both he and Isobel made the book even better. I absolutely loved it.
What books have you loved so far this year? Tell us in the comments, or leave a link to your TTT!