The Sunday Post is a weekly meme hosted by Kimba @ Caffeinated Book Reviewer. It's a chance to share news, recap what has happened on the blog, what is upcoming and anything everything in between.
Anyone can participate as long as you:
-- Enter your link on the post- Sundays beginning at 12:01 am(CST) (link will be open all week)
-- Link back to Caffeinated Book Reviewers blog
-- Visit others who have linked up

June 9 - 15 Re-Cap
The World Cup – the event that happens every four years that brings all football fans together… until the drama-lama referee's make crazy decisions and start favouring one team over the other. Good times. It's no secret I love football, so yeah, I've been a little bit distracted the past few days. I'm completely neutral as Ireland failed (miserably) to get into the competition. But I'm showing my support to all the European teams, and I do think out of the teams I've seen they have been the most consistent so far. As long as a European country wins, I think I shall be happy ;-)
On the reading/blogging side of things, I'm not having the best start to June. We are halfway through the month and I've read nothing that I really enjoyed. It felt like a chore to finish some of the books in honesty. Love, Lex might have been a little funny, but in hindsight, it's quite badly written and didn't deserve the 2.5 stars I gave it. I must have been in a generous mood that day. My expectations were very high for both Matched and Delirium, and I was so sure I was going to love them both. It's so disheartening to have not one, but three books disappoint one after the other. It left me very discouraged for every other book I need to read this month. The only book I've completed that was pretty good was Spider's Bite.
I was so afraid to start this book given my current mind-frame, but I decided to give The Iron King by Julie Kagawa a shot. I started it last night, and so far, sooooo good! I haven't had much time to read the past couple of days – the World Cup being the reason – but from what I have managed to get done, I think I'll like it *knock on wood!*
On the Blog this past week
Monday: Review: Matched by Ally Condie
Tuesday: Top Ten Books I've read in 2014 so far
Wednesday: WoW Tone Deaf by Olivia Rivers
Thursday: eARC Review: Love, Lex by Avery Aster
Friday: Feature & Follow: Armchair Travel

Books I read this past week
I included Delirium in my list last week, as I had hoped I would finish it last Sunday. I didn't get it finished then, so I'm re-including it this week. I won't be reviewing Over You, I don't feel I have enough to say about it.
Current and Upcoming Reads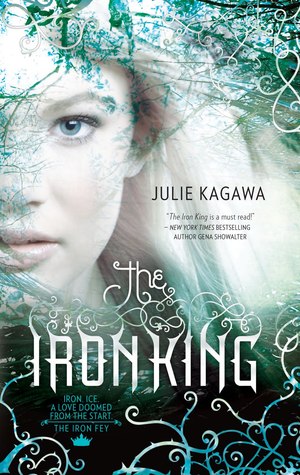 I'm not expecting a whole lot of reading time this coming week. If I get The Iron King finished, I'd say that might be it, but I think I'll move onto My Soul to Take once that is finished.
Posts I loved
Emily May from The Book Geek shared this post on Goodreads this week and I agree with it. I haven't read The Fault in Our Stars, and I hadn't planned on reading it either. I'm not sure if it's for me, but with all the hype surrounding the movie, it's becoming overkill and it will make a lot of people turn against the book. -- The Atlantic.com -- No, The Fault in Our Stars Is Not Young-Adult Fiction's Savior

I should have included this post last week, but Reviews from a Bookworm made an excellent point: CAPTCHA is evil. Discussion: Why Commenting Makes Me Feel Like A Performing Monkey

Ashley over at Nose Graze wonders how we market ourselves as bloggers and our blogs. I'm not a very in your face person, and quite a lot of the points Ashley makes applies for me too. Hell, even commenting on other blogs can be a huge step for me at this stage, never mind approaching others for things! What do you think, and how do you market yourself and your blog? How Well Do You Market Yourself & Your Blog?




Soundtrack for the Week
Katatonia -- My Twin
Thanks for stopping by! Have a great week and happy reading!