Top Ten Tuesday is a weekly meme run by The Broke and the Bookish.
Sequels, sequels, sequels! It feels like they're everywhere, with new trilogies and series popping up left and right! I feel like for every series I complete, I start at least another 10! I will admit that I'm hopelessly addicted to series. I love getting to know the same characters of the course of several books.
All of these books are To-Be Released Sequels, and half the books don't have covers yet, so it's going to look a bit sparse! I've split the list into books with covers Vs books without covers, just to make it look a bit prettier! They're in no order, and all links are to Goodreads.
There really is only one thing to be said about these six books: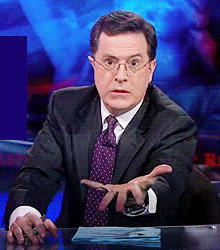 On a slightly depressing note, four out of these six books will end some of my favourite series of all time! I know they'll have to end eventually, but it's still incredibly difficult to accept!!
Thank goodness Ensnared is set to be released in January. I NEED more Morpheus in my life! (*But... glares suspiciously at Jeb on the cover*) I'm really hoping the new year will be set up on the right foot with this book. Right now, Ensnared is my most anticipated release of 2015 - I cannot WAIT!
Reap the Wind was supposed to be released right now, but alas, it didn't happen. It's been pushed back to release dates unknown. I can be patient… sorta. As long as this book has plenty of Pritkin and Cassie in it, it'll be worth it!
Twist is book two in the Loop series, and I'm so thankful there isn't a year or more wait time until it's released! Oblivion is the third, and as far as I know, the final book in the Nevermore series and this is reminding me that I need to hurry up and get Enshadowed! I loved Nevermore so much, but when I saw Oblivion being pushed back, I thought there wasn't any rush to read book two yet. At least that's only one book! With Shadow Study, I need to read an entire trilogy before I tackle it! It's book 4 in the Study series, and continuing on Yelena and Valek's story, but it looks like the Glass trilogy takes place in between.
So, there we have it, some of the sequels I'm pining away for and will most likely rip my heart out when I read them!
What sequels made it onto your list? If you have a TTT post, leave a link so I can stop by, if you like!