I've had an epiphany. I actually like having overflowing to-read shelves. Seriously! It's sort of comforting to know there are (literally) hundreds of unread books at my fingertips at any given moment. 'Course, this is exactly the moment that nagging little voice insists that I don't need to buy any more books… Oh, but I do. I really, really do! This week the Top Ten Tuesday topic is "Top Ten Books I've Recently Added To My TBR", and I've split my list into books I've recently purchased, and new-to-me books that I've added to my various Goodreads to-be-read shelves.
Top Ten Tuesday is a weekly meme run by The Broke and the Bookish.
The Last 5 New-to-Me Books I Added to My To-Read List
Fear the Drowning Deep by Sarah Glen Marsh // Morrighan by Mary E. Pearson
Heir to the Sky by Amanda Sun // Ever the Hunted by Erin Summerill
Nevernight by Jay Kristoff
Also… I've begun to obsess over some 2017 releases. They don't have covers yet, but I wanted to mention them so we can all share the agonising wait together. (You're very welcome!) The first is RoseBlood by A.G. Howard, which is a Phantom of the Opera retelling. (*dies*) The next one is Nutcracked by Susan Adrian, and it's a Nutcracker retelling. (*dies again*) And the final one is Unearthed by Amie Kaufman and Megan Spooner, and the first line of the Goodreads blurb is: "Indiana Jones meets Tomb Raider's Lara Croft... in space!" I just… oh my… need… words!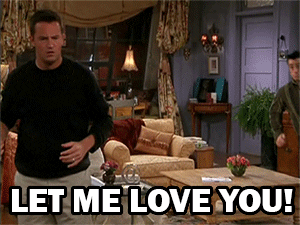 The 5 Most Recent Books I Bought
City of Fallen Angels by Cassandra Clare // The Queen of the Tearling by Erika Johansen
Half Bad by Sally Green // Finnikin of the Rock by Melina Marchetta
Red Rising by Pierce Brown
What books have you added to your to-read list recently? Also, this question is for anyone who's read both The Mortal Instruments and Infernal Devices series: Is it really necessary to read Clockwork Angel before reading City of Fallen Angels? I hope to get Clockwork Angel soon, and if it's best to read that book first, I will!


Thanks for stopping by, and Happy Reading!