This week, I'm waiting on...
The May Queen Murders
by Sarah Jude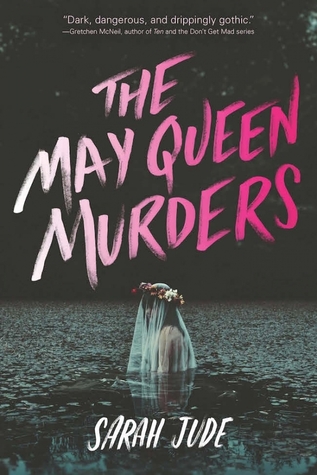 Expected publication: May 3rd 2016
Genres: Mystery; Thriller; Young Adult
Stay on the roads. Don't enter the woods. Never go out at night.

Those are the rules in Rowan's Glen, a remote farming community in the Missouri Ozarks where Ivy Templeton's family has lived for centuries. It's an old-fashioned way of life, full of superstition and traditions, and sixteen-year-old Ivy loves it. The other kids at school may think the Glen kids are weird, but Ivy doesn't care—she has her cousin Heather as her best friend. The two girls share everything with each other—or so Ivy thinks. When Heather goes missing after a May Day celebration, Ivy discovers that both her best friend and her beloved hometown are as full of secrets as the woods that surround them.
I love the sound of this! A missing person, secrets, deceit and creepy woods that hopefully a lot of terrifying things will happen in?? Count me in! Also, isn't the cover beautiful?! Fantasy will always remain my most beloved genre, but my mood seems to be shifting toward mystery/thrillers lately, and the change of pace can only be a good thing. I really hope this one lives up to the synopsis, and to the hints of lots of twists to come.
Have you read any awesome mystery/thrillers lately? The last one I completely adored was Sanctuary Bay, and I think it's responsible for my shift in mood!
Thanks for stopping by, and Happy Reading!
* Waiting On Wednesday is a weekly event, hosted by Breaking the Spine, that spotlights upcoming releases that we're eagerly anticipating. *